Your Leading Choice for Simi Valley Air Conditioning Service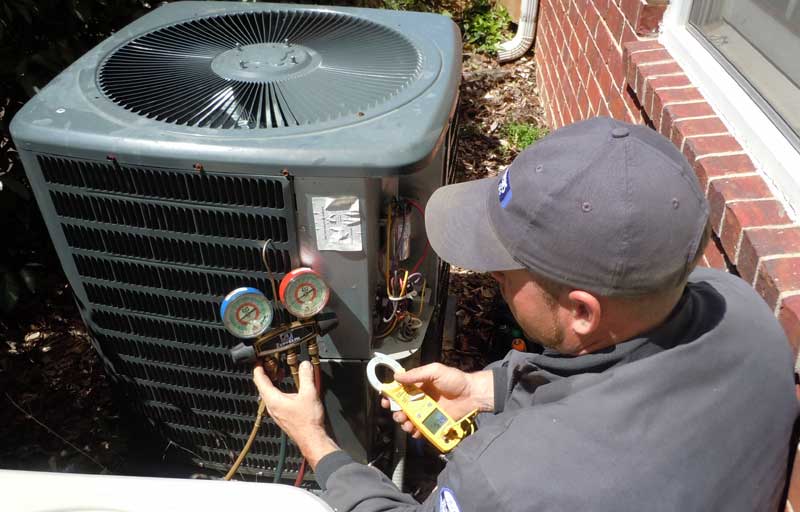 When air conditioning or heating units stop working problems arise quickly. Contact Service Maters in the Simi Valley California for prompt, professional services. We serve the 93062, 93063, 93094, 93099 zip codes in Simi Valley.
Many problems can arise with central air conditioning units and systems in the warm months. Perhaps, it runs but does not cool the house or office properly. The system makes strange noises or drip water causing damage to the floor or rugs. These situations can cause stress in the hot summer days ahead.
Air conditioning units and systems that don't work properly need to be cleaned. The coolant may need to be replaced and professionals can do the job properly. Parts become clogged and pumps stop working and have to be replaced. Sometimes a new part is needed that only an experienced technician can replace.
Technicians at Service Master all are EPA certified and have at least five years of experience. They service and install all makes and models of air conditioning units and systems. Don't let your summer turn into a nightmare call for cleaning and repair before the hot weather comes.
A nosy air conditioning system can keep you from getting sleep at night and cause stress for employees and family members. Often the unit may need a new belt or bearings that an experienced technician often finds and replaces quickly. Don't suffer all summer with a noisy clanking air condition system or unit when it can be fixed.
Sometimes, the air conditioning system may not work at all. This means that that perhaps a part needs to be replaced or the thermostat is not working properly. An experienced technician can find the problem and resolve it quickly. This is the reason to have your air conditioning system cleaned and serviced regularly.
Today they have many different types of air conditioning systems and technician that can repair or replace them efficiently are in high demand. Don't suffer in the warm weather with a air conditioning unit or system that is not working properly. Get it fixed before the hot weathers comes. Service Master serves the Simi Valley area and zip codes. For same day service call 888-657-1763 today.