Is Your Garbage Disposal Not Working?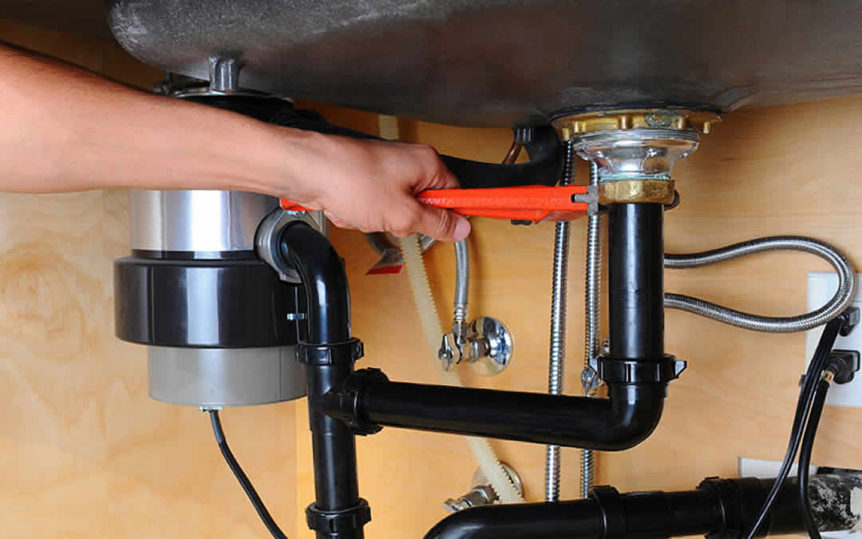 A garbage disposal unit is a disposal unit that is usually powered electrically and is installed under a sink in the kitchen between the drainage and the trap of the sink. In general, the disposal unit breaks food waste into pieces less than 1 mm in size to fill plumbing in. Garbage disposal units are widely used in US homes but are far less commonly used in other countries around the globe. Call Service Masters today for fast service
(323) 992-0392
.
Garbage Disposal Unit Repair
After some time, the unit may not work and may need repairs. The garbage disposal repair is a necessary work to do as you won't be able to dispose of your garbage if it is not working. Studies show that the people of Los Angles have faced this problem, and they are not able to find a good company to repair their garbage disposal unit. Well, we have a solution to your problem. Service masters HVAC brings you the best and professional workers who can solve your issues in minutes. We have a team of qualified people who are the best in this field. Service Masters HVAC is a company based in Los Angeles which perform Garbage Disposal Repair. If you have any query, you can feel free to contact us.
Never Put Your Hand in Garbage Disposal
The screenplay of victims who have hands and weapons cut off in waste disposal is an invention entirely in Hollywood. In fact, in waste disposal, the blades are quite dull grinders, but not razor sharp. This is not to say disposal should be taken lightly. It can be painfully damaged if fundamental security measures are not practiced.
However, there is only one rule that you have to obey: do not place your hand or fingers on the table, even if you believe the device is off or it's disconnected. So, it is always a good practice to get the help of professionals instead of doing something on your own. For the people of Los Angles, Service masters HVAC are the best for garbage disposal repair.
Garbage Disposal Facts? About 50% of households in the United States have disposal systems in 2009, compared to just 6% in the UK and 3% in Canada. In Sweden, some municipalities promote disposers to boost biogas production. To decrease the quantity of waste that comes to landfill, some local authorities in England subsidize the purchases of waste disposal devices. Disposer feed and batch feed are of the two principal kinds of waste disposers. After the feeding in waste is began, continuous feed models are used and are more prevalent. Before being started, batch feeding units are used when waste is placed in the unit. These unit kinds are beginning with an opening covering specially intended. The magnets in the cover are aligned with the magnets in the device by certain covers. Small slits on the shell enable the flow of water. The batch feed is regarded as safer because, during operation, the top of the disposal is coated, preventing foreign objects from collapsing.