Air Conditioning Services in Sherman Oaks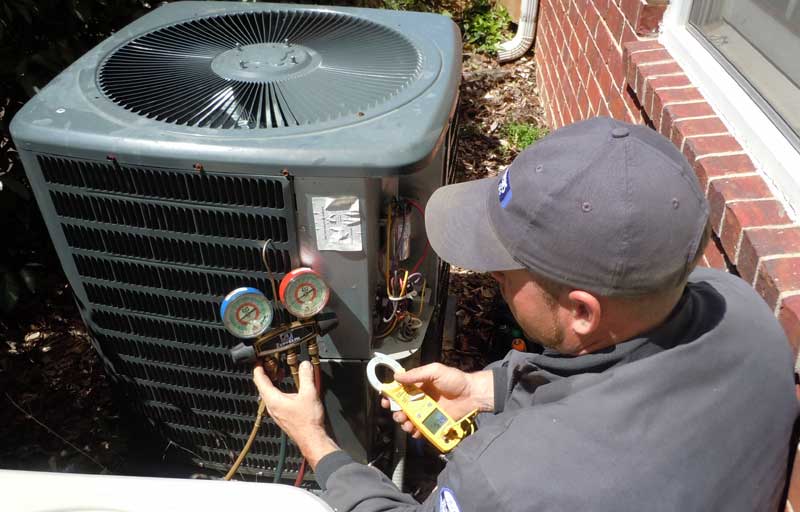 The closer we get to summer, the more it heats up in Sherman Oaks, California. No one wants to come home to a sweltering home everyday. Whether it is for basic comfort, or to avoid health complications, no one should have to worry about overheating in their home. As the temperature rises, it is important to make sure all of your air conditioning needs are being met. If you reside in the 91403 or 91423 area, there is someone you can contact if they aren't.
If you currently have an air conditioning system, and it doesn't seem to be working as effectively as previous years, it may be time to get some basic service. Determining the cause of changes in performance can save you a lot of trouble down the road. Whether it is something as simple as a tripped breaker, clogged filters, dirty coils, or low refrigerant, a qualified air conditioner repair person can address the issue. They can check to make sure your compressor and fans are in good shape, and clear the condensate drain of clogs if necessary.
They can also repair damaged or poor performing units. They can ensure the refrigerant is correctly charged, or replace damaged fans and electrical controls. If it turns out your thermostat is to blame, they can make sure it is set correctly, ensuring it is getting accurate temperature readings.
Even if you need a new air conditioning system, professional installation can lead to great performance. They will make sure that your unit is setup to proper manufacturers specifications, as ignoring manufacturers recommendations for basics like the refrigerant level can result in subpar performance. They can also test to make sure any ducts do not leak, promoting proper air flow and improving efficiency throughout your home.
Don't cut corners when it comes to keeping your family cool this summer. Service Masters provides air conditioning repair and installation services in the Sherman Oaks area. They can help with basic maintenance, system repair, or a full installation of a new system. Their trained technicians will make sure the job is done right, ensuring your system will run properly all summer long, and even beyond.