Air Conditioning Repair in Glendale California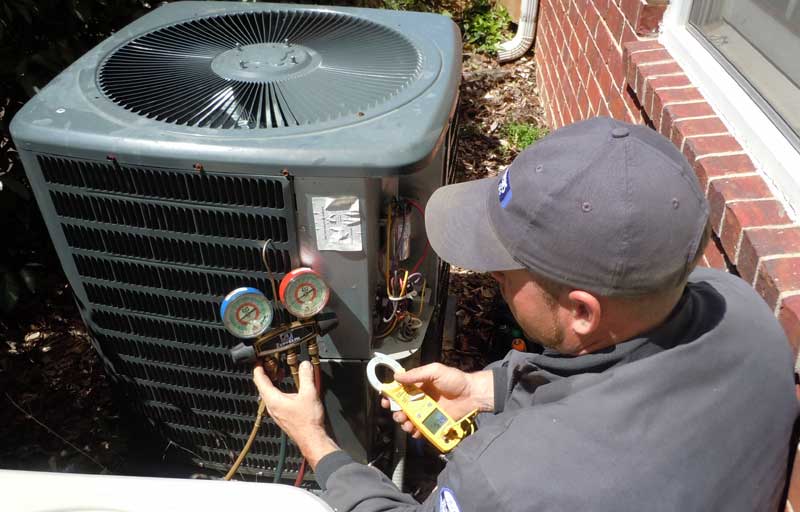 When it comes to air conditioning problems in Los Angeles/Glendale, CA and the surrounding area Service Masters is your go-to source for top-quality repair and installation services. We take a huge amount of pride in serving the community and are always here to lend you a helping hand when you need it most. We provide expedient and reliable service at unbeatable prices. We're also dedicated to ensuring that you receive a positive customer service experience from start to finish. If you have any problems with your air conditioning or heating systems, give us a call now, we're always ready to help.
Getting Ready for the Summer
It's no secret that summer time is when most air conditioning units suffer from failures or problems that keep them from working at maximum efficiency. This is due to the extra strain that is typically placed on them during this time of the year. If you suspect your air conditioning is having problems, or if it has failed entirely, we're ready, willing, and able to lend you a hand and get it back in working condition. If you're just purchased a new unit and need it installed, we can handle that for you as well.
Regular Maintenance
Commercial properties such as businesses, office buildings, and more can't afford to have an air conditioning malfunction. Let us take a look at your AC units to make sure they're ready for the summer and that you won't be giving us a call later while your employee and/or coworkers bake in hot Summer heat due to a problem that could have been prevented. The same goes for your home, especially if you have someone elderly living there since they are much more vulnerable to extreme temperatures.
Serving the Glendale/Los Angeles Area with Pride
Here at Service Masters we cover a lot of ground on your behalf. We are proud to say we serve each of the following areas in California: 91201 91202 91203 91204 91205 91206 91207 91208 91209 91210 91221 91222 91225 91226 If you live in any of these areas and are having issues with your air conditioning or hearing unit, or if you'd like to have us do an inspection and/or preventative maintenance, give us a call now. Our friendly customer service representatives are always happy to speak with you and listen to what you need. We're always happy to help in any way we can.